Syfe charges a simple, all-inclusive management fee of 0.35%-0.65% per annum (subject to prevailing GST, where applicable from 1 June 2023), on Syfe Wealth investment portfolios, except Syfe Cash+. Your management fee rate will depend on your Syfe pricing tier.
Please note that no management fees are charged for Syfe Cash+.
To estimate your monthly management fees depending on your invested amount, you may check out our Fee Calculator.
How do the pricing tiers work?
Your Syfe pricing tier, and corresponding fees, are decided by the higher of your total assets under management (AUM) or total invested amount across all investment portfolios, which includes Syfe Core, Syfe Select, and Syfe REIT+ portfolios. Please take note that the value of your total portfolio AUM may fluctuate due to market movements.
The total invested amount for Syfe Wealth portfolios is calculated as all cash inflows minus cash outflows.
Any funds transferred from your bank account into your Syfe Wealth portfolios are considered cash inflows, while any withdrawals paid out to bank account are categorized as cash outflows. The value of your total assets under management is your portfolio current value (reflected as 'Current value' in your dashboard).
Kindly note that any amount invested in Syfe Cash+ does not contribute to your overall assets under management (AUM) when determining your Syfe pricing tier, as Syfe Cash+ portfolio does not incur any management fees.
Here is a quick overview of our pricing tiers: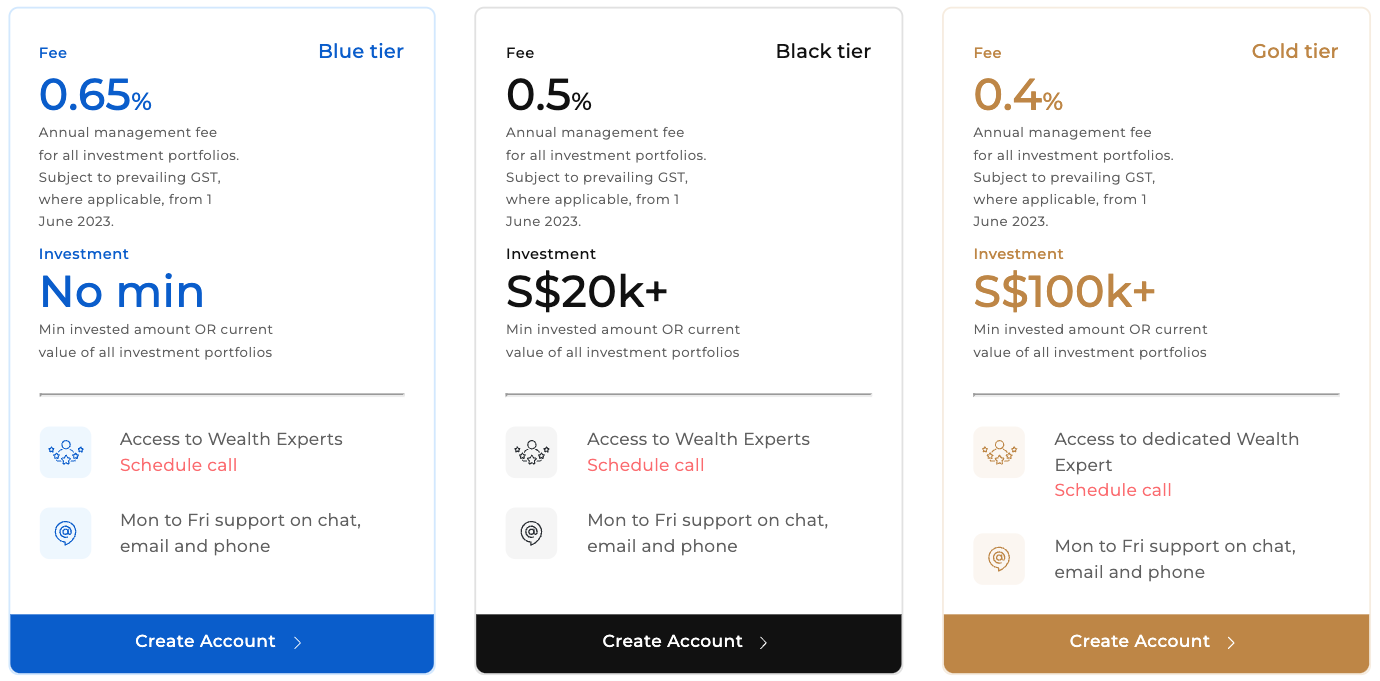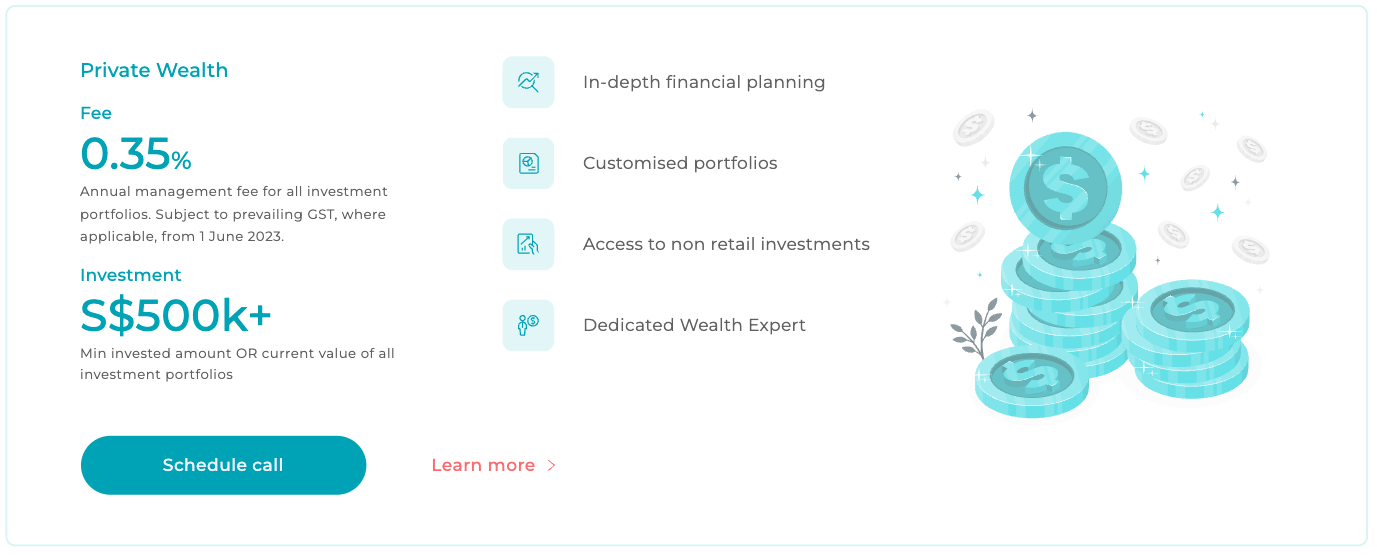 How are the fees calculated and charged?
Fees are calculated on a daily basis and deducted from each of your portfolio's cash balances at the end of each month. Learn more about portfolio cash balances here.
As fees are calculated daily based on each portfolio's net asset value (NAV) for that day, you pay only for the days your money was managed by Syfe.

Where can I see the fees I have paid?
To view the details of your fees paid, you may click on your Syfe Wealth portfolio(s) and scroll to the 'Fees paid' tab.