As of 1 March 2022, Syfe is a GST-registered entity. Goods & Services Tax (GST) imposed by the Singapore government is at the prevailing rate of 7%.
However, Syfe absorbs the GST for our customers in order to keep fees low.
Here is a quick overview of our pricing tiers.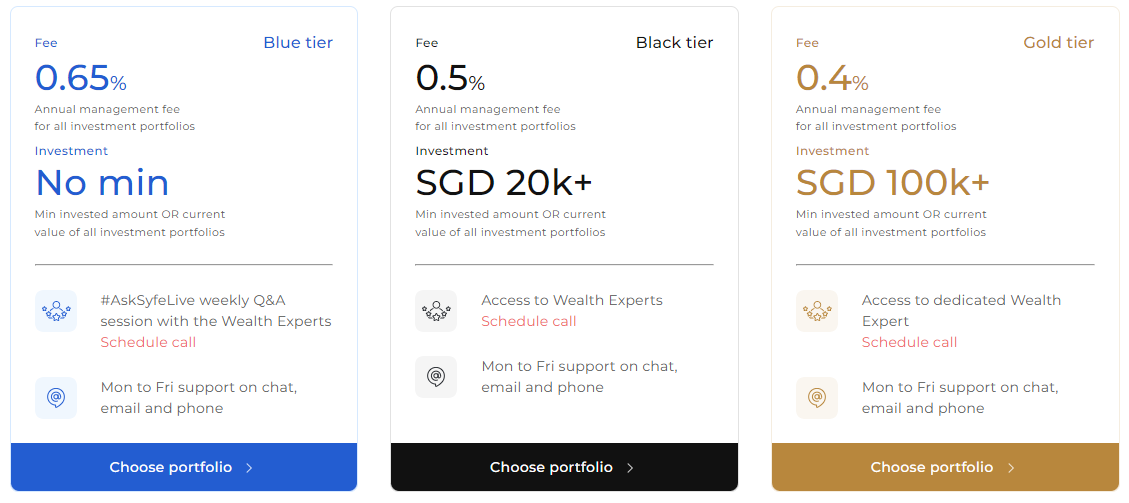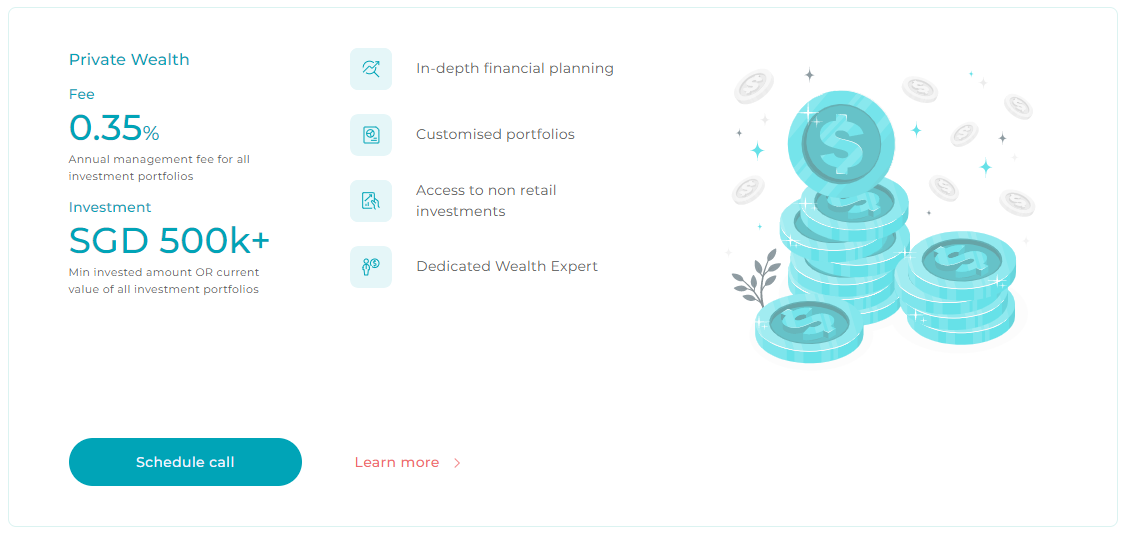 As of 1 July 2023, Syfe charges a management fee of 0.1% per annum on Syfe Cash+ Flexi (subject to prevailing GST, where applicable from 1 June 2023) based on the higher of assets under management or invested amount .