If you have more than one Syfe portfolio, you can choose to transfer funds from one portfolio to another via your Syfe dashboard. Simply follow the instructions below: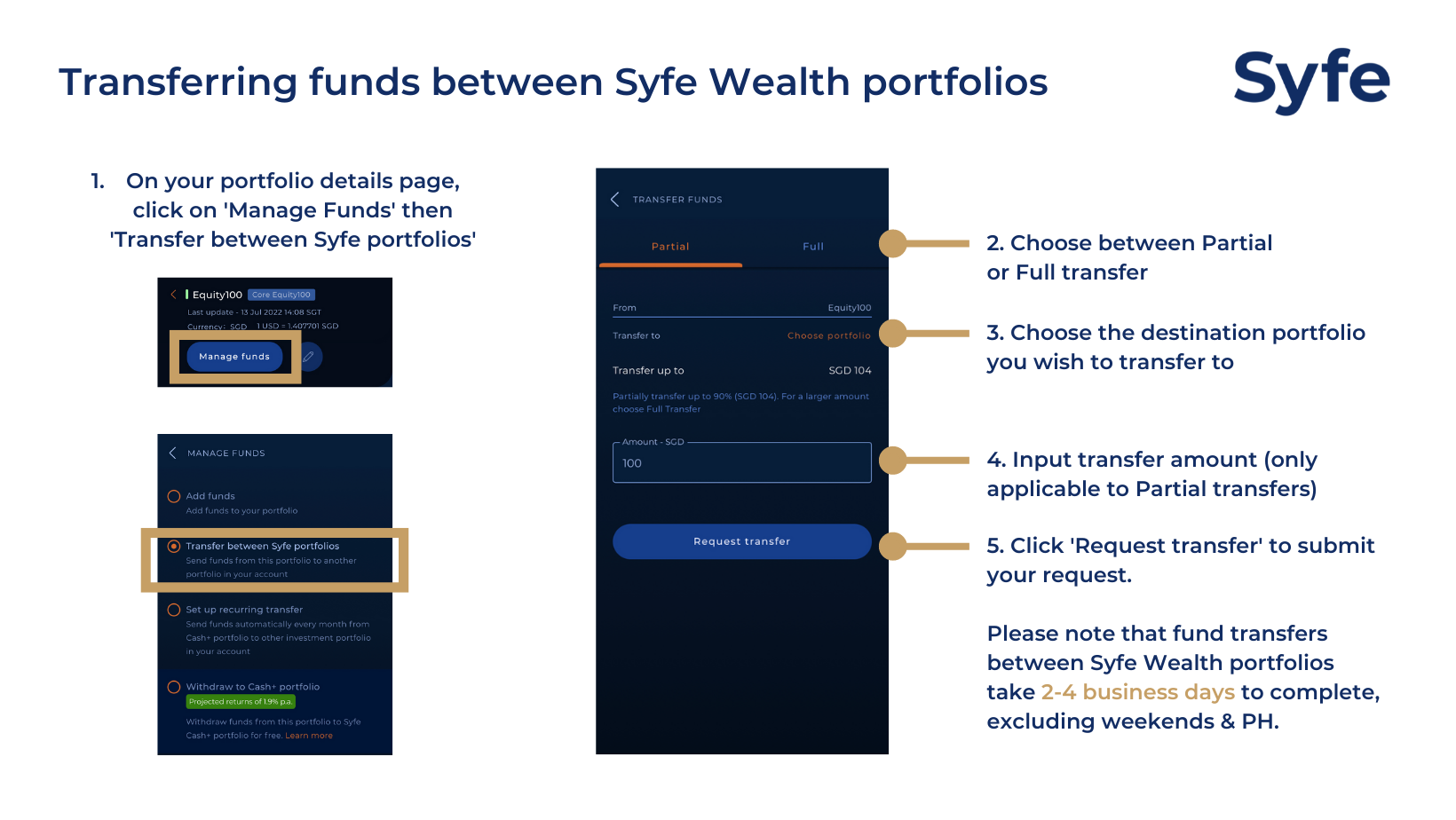 Kindly note that the internal transfer process involves selling off of assets in the portfolio you want to transfer funds out from, and using the proceeds to buy assets in the destination portfolio you wish to invest in.
How long does internal transfers between portfolios take to complete?
We typically sell off your assets within 1-2 business days from your request. During this period, the price of your assets may go up or down and change your portfolio value. Therefore, for full internal transfers, the final amount transferred to your portfolio may be different than what you saw in the dashboard at the time of placing the internal transfer request. Learn more here.
After assets are sold off, we will then take 1-2 business days to transfer the funds and invest them in your destination portfolio.
In total, the internal transfer process should be completed within 2 - 4 business days.