Log in to your Syfe dashboard and click 'Set up now' from the recurring transfer feature on your dashboard as shown below. You can access this feature from your main dashboard, or from your current portfolio page(s).



You may also access the recurring transfer feature by clicking on 'Manage funds' and selecting 'Set up recurring transfer' from the drop-down menu.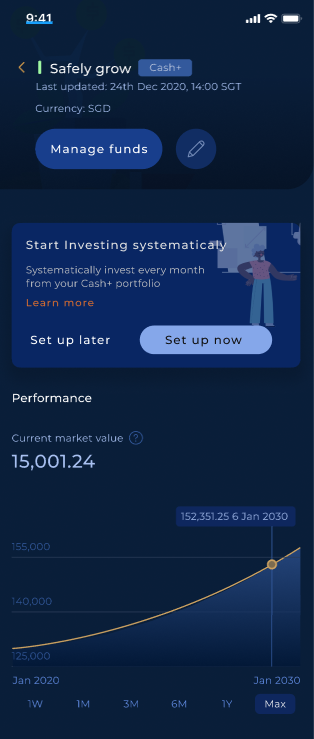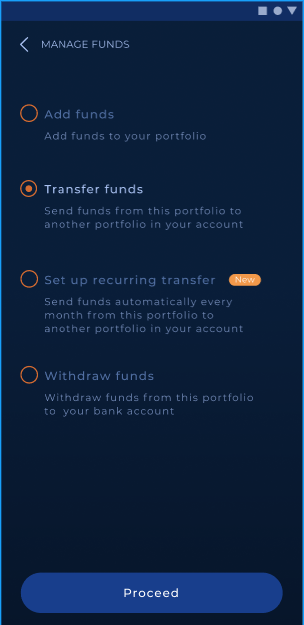 To set up your recurring transfer, simply choose which Cash+ portfolio(s) you want to send funds from, and the investment portfolio you want to send funds to.

Input the amount (in SGD) and select the date of your monthly transfer. Click 'Confirm' to finalise the recurring transfer.